REQUEST YOUR FREE DVD
CREATING A DRUG-FREE WORLD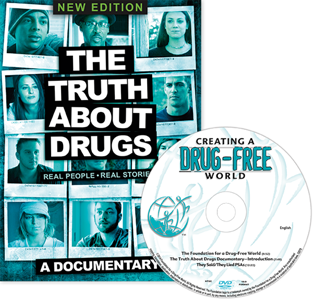 Creating a Drug-Free World DVD
Your free DVD includes:
The Foundation for a Drug-Free World, a video introduction to the Foundation
The Truth About Drugs: Real People, Real Stories documentary (1 hour and 42 minutes)
The award-winning "They Said, They Lied" PSAs (16 PSAs)
The Truth About Drugs documentary is a hard-hitting, no-holds-barred educational film that covers each of the most commonly abused substances. Told in the straight talk that is the hallmark of this program, here are the compelling firsthand accounts of former users who themselves survived the nightmare of addiction.
Request your FREE copy of the DVD, Creating a Drug-Free World.